mwardncsu
Can-Do Patrol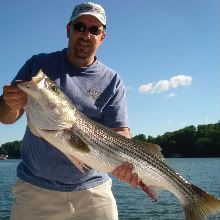 Joined: 25 Jan 2010
Posts: 623
Location: Mebane, NC
Posted: Wed Jul 21, 2010 12:49 am

Post subject: Humminbird 565 PT portable fish finder

---

Last fall I purchased a Humminbird 565 PT (portable) unit to use when I was renting a fishing boat - only used two or three times - worked well but I don't need it any more now that I have the Lowrance on the new boat....

This is the portable version that includes a carrying case, base, battery, battery charger, and suction-cup mount transducer. You could change out the xducer mount for a permanent mount, remove the unit's bracket from the base and install in a permanent fashion if you did not want to use it as a portable unit.

5", 12-level greyscale screen
640 vertical x 320 horizontal pixels
DualBeam sonar - 83 & 200 kHz simutaneous sonar
250 Watts RMS / 2000 Watts Peak-to-Peak
Depth Capability - 800 Ft

Manual for the unit can be found here:
http://store.humminbird.com/media/document/515_525_535_565_575.pdf

Asking $225 + shipping.
mwardncsu
Can-Do Patrol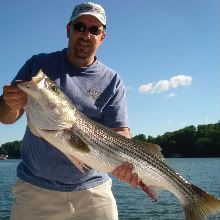 Joined: 25 Jan 2010
Posts: 623
Location: Mebane, NC
Posted: Mon Dec 13, 2010 9:55 am

Post subject:

---

Dropping price to $175 + shipping.... note this is the "portable" kit which includes the case, battery and suction-cup transducer mount (of course you can mount the xducer on a fixed mount - and you can remove the screen/bracket from the portable case/base and mount on a boat if you have no need for the portable kit.

Only used a couple of times before I got the new boat last spring....